✓ No hidden fee simple contract roll-off rentals
✓ Servicing Pittsburgh, PA and the region
✓ Get a quote now, call 412-436-5360
✓ Customer friendly experienced staff
✓ Fastest service in western Pennsylvania
✓ Join hundreds of satisfied customers
Dumpsters are essential tools for proper waste disposal and management. Even though it can cause severe injury and damage to the environment if used improperly. To ensure the safe and effective use of dumpsters, it's important to follow best practices that prioritise safety, efficiency, and environmental responsibility.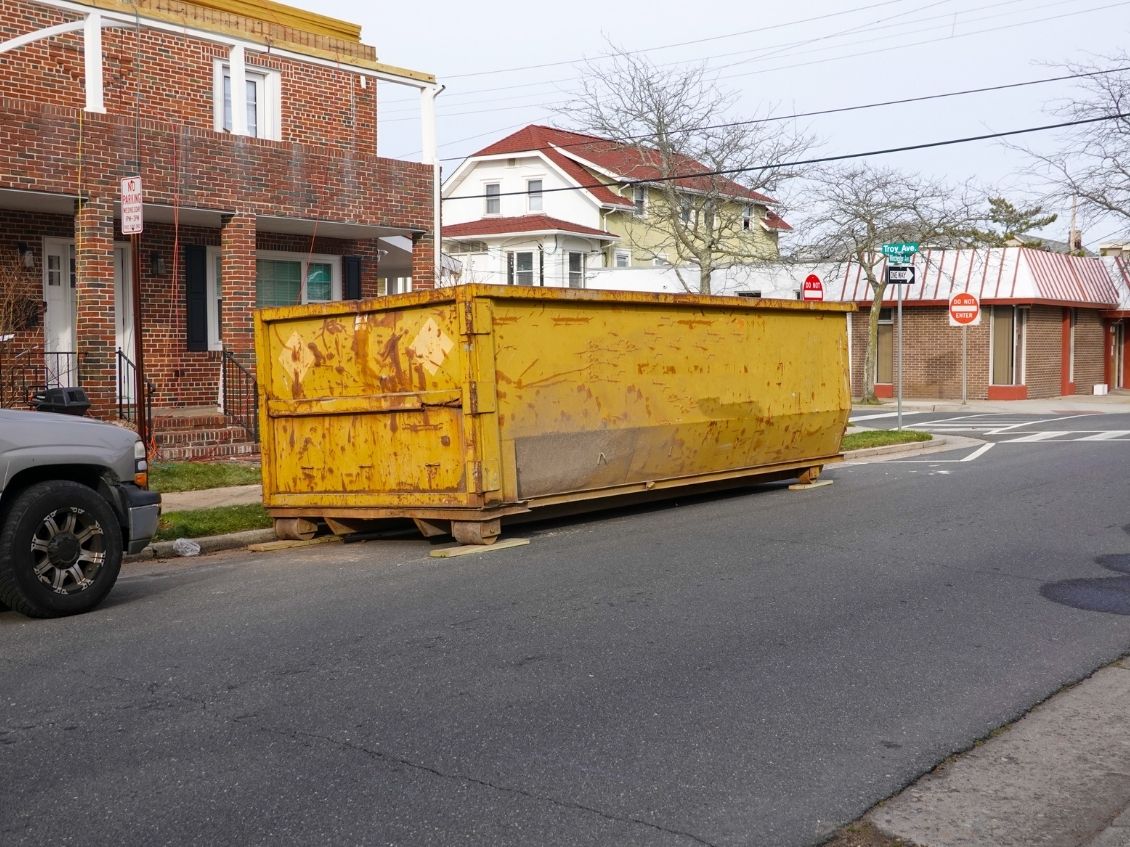 Choose the right size dumpster
One of the most important considerations when renting a dumpster is choosing the right size. A dumpster that's too small may not be able to accommodate all of your waste, while a dumpster that's too large may be unnecessarily expensive and take up too much space. When choosing a dumpster, consider the amount and type of waste you'll be disposing of, as well as the space available for the dumpster. If you're not sure what size dumpster you need, ask the rental company for guidance.
Follow weight limits
Dumpsters have weight limits that are designed to ensure safe transportation and disposal. Exceeding these limits can lead to costly fines and damage to the dumpster or the transportation vehicle. When filling your dumpster, be sure to distribute the weight evenly and avoid overloading it. If you're not sure about the weight limit of your dumpster, ask the rental company for guidance.
Choose a suitable location
When placing a dumpster, it's important to choose a location that's safe and accessible. The location should be level and free from obstructions, such as low-hanging tree branches or overhead wires. It should also be easily accessible for the waste disposal truck to pick up and transport the dumpster. If the dumpster will be placed on a public street or sidewalk, be sure to obtain any necessary permits or approvals from the local authorities.
Properly dispose of hazardous waste
Certain types of waste, such as chemicals, batteries, and electronics, are considered hazardous and require special handling and disposal. Be sure to properly identify and separate hazardous waste from other types of waste, and follow all local regulations and guidelines for its disposal. Many rental companies offer specialised dumpsters for hazardous waste, so be sure to inquire about these options if you have hazardous waste to dispose of.
Recycle whenever possible
Many types of waste, such as paper, plastic, and metal, can be recycled. By recycling these materials, you can reduce the amount of waste that ends up in landfills and help conserve natural resources. Be sure to separate recyclable materials from other types of waste, and follow all local recycling guidelines and regulations. Many rental companies offer recycling dumpsters, so be sure to inquire about these options if you plan to recycle.
Keep the dumpster lid closed
An open dumpster can pose a safety hazard and attract pests and rodents. It can also lead to debris falling out and littering the surrounding area. Be sure to keep the dumpster lid closed at all times, except when adding or removing waste. If the dumpster lid is damaged or broken, be sure to notify the rental company immediately so it can be repaired or replaced.
Don't overload the dumpster
Overloading a dumpster can lead to safety hazards and damage to the dumpster or transportation vehicle. Be sure to fill the dumpster evenly and avoid exceeding its weight limits. If you're not sure whether your waste will exceed the weight limit or fill the dumpster, consider renting a larger dumpster or scheduling additional pickups.
Avoid blocking the dumpster
It can also pose a safety hazard for pedestrians and vehicles. Be sure to avoid parking vehicles or placing other objects in front of or around the dumpster. If necessary, use caution tape or other markers to indicate the area around the dumpster that should be kept clear.
Consider donating reusable items
Dumpsters are often used to dispose of large quantities of items, including furniture, appliances, and other household items. However, many of these items can be reused or repurposed, rather than ending up in a landfill. Consider donating reusable items to a local charity or non-profit organisation, rather than disposing of them in the dumpster. Not only does this help reduce waste and benefit the environment, but it can also provide much-needed support to those in need.
Ensure proper maintenance
Proper maintenance of the dumpster is essential to ensure its safe and effective use. This includes regular cleaning and inspection to ensure that the dumpster is free from debris, damage, or other issues that could pose a safety hazard. If you notice any damage or issues with the dumpster, be sure to notify the rental company immediately so it can be repaired or replaced.
In summary, safe and effective dumpster usage requires careful consideration of a number of factors, including size, weight limits, location, hazardous waste disposal, recycling, lid closure, overload prevention, obstruction avoidance, reusable item donation, and maintenance. By following these best practices, you can ensure the safe and efficient use of dumpsters, while also promoting environmental responsibility and community support.
The best practices outlined for safe and effective dumpster usage by Pittsburgh Dumpster Rentals HQ are indispensable guidelines for both residential and commercial customers. These practices are not just about ensuring safety but also contributing to a cleaner and more sustainable environment for our beloved city.
✓ No hidden fee simple contract roll-off rentals
✓ Servicing Pittsburgh, PA and the region
✓ Get a quote now, call 412-436-5360
✓ Customer friendly experienced staff
✓ Fastest service in western Pennsylvania
✓ Join hundreds of satisfied customers