✓ No hidden fee simple contract roll-off rentals
✓ Servicing Pittsburgh, PA and the region
✓ Get a quote now, call 412-436-5360
✓ Customer friendly experienced staff
✓ Fastest service in western Pennsylvania
✓ Join hundreds of satisfied customers
Welcome to Pittsburgh Dumpster Rentals HQ' FAQ section. In this page, you are going to find some useful information that can answer most of the fundamental questions you have in mind about renting a rolloff dumpster container here in Pittsburgh, PA.
What is a Dumpster Rental in Pittsburgh Best Used For?
Here are the primary uses for roll off dumpsters in PA:
For Contractors:
Demolition of a building or a home
Building a new home
Roof removal and replacement
Landscaping projects
Home siding or window replacement
For Realtors:
Home cleaning and upgrades
Home renovations
Landscaping upgrades
For Businesses:
General waste disposal
Office clean-outs
Remodeling of a building
For Landlords:
Demolition of a building or home
Cleaning projects
Remodeling of a property
Large home and building repairs
For Homeowners:
Renovating areas of the home such as kitchen, bathroom, and basement
Garage, Attic and Yard cleaning
Deck removal
Gutting rooms
What Size Dumpster Should I Rent?
The size always depends on the project you are working on. You may call us at 412-436-5360 for further information about the dumpster size for your project.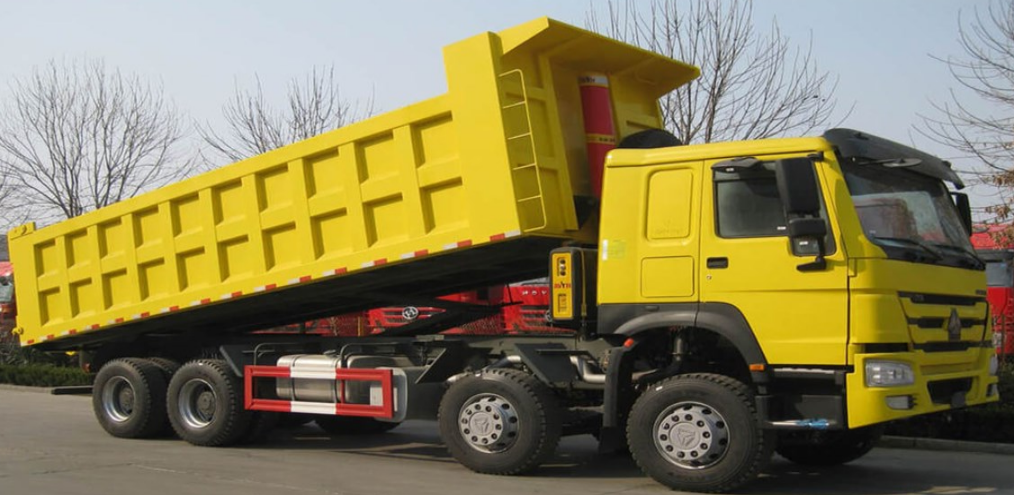 Here are available sizes at Pittsburgh Dumpster Rentals HQ:
10-Yard Dumpster
20-Yard Dumpster
30-Yard Dumpster
40-Yard Dumpster
How do I Rent a Dumpster from Pittsburgh Dumpster Rentals HQ?
We value everyone's time, that's why we work hard to make it convenient for you to rent a dumpster container.
You may follow the steps provided below:
Make an accurate estimation of the amount of waste materials you will have to dispose of. If you find it hard to calculate this amount precisely, you may reach any one of our customer service representatives. They will be glad to help you decide on the right dumpster size for your job.

Call us at 412-436-5360. Let us know what kind of project you are working on, and what dumpster services you need to hire. Our customer service representatives will always show exceptional professionalism in handling all your concerns especially pricing and availability.

Set a delivery date and tell us the necessary information about the location of your project and where the dumpster should be delivered.

Let us know whenever you are ready for us to pickup the conainer and send it to the landfill. We are dedicated to always deliver and pick up dumpsters promptly.
What will I do if I Need a Second Roll-Off Container?
You are free to let us know that you need a second container whenever we pick up the dumpster. We are then going to transport a new dumpster in exchange for the full dumpster.
How Am I Charged for the Dumpster Rental?
Call us at 412-436-5360 to get a free quotation of our dumpster rental services. We are happy to discuss with you our services in detail. With Pittsburgh Dumpster Rentals HQ as your dumpster rental company, you are guaranteed to have the dumpster services you paid for. We offer flat pricing. We don't charge additional fees. We always provide transparent dumpster rental rates.
Do I need to be the job site when the dumpster arrives?
There is no need for you to be on the job site when we deliver the dumpster. During the call, we make sure to obtain clear delivery instructions from you, so you don't have to come during delivery. We know you have lots of other things to do.
How many days can I expect to get a dumpster?
We practice same-day speedy service here at Pittsburgh Dumpster Rentals HQ. So, expect delivery in less than 24 hours depending on the time you booked a dumpster rental with us.
Are there specific wastes not accepted into the dumpster?
Yes. We ensure both our safety that's why we don't accept this kind of wastes:
Chemicals
Tires and vehicle used oils
Dumpster Sizing Guide at Pittsburgh Dumpster Rentals HQ
This guide will help you decide what type of dumpster you are going to rent. It usually depends on the size of the project you are planning to work on.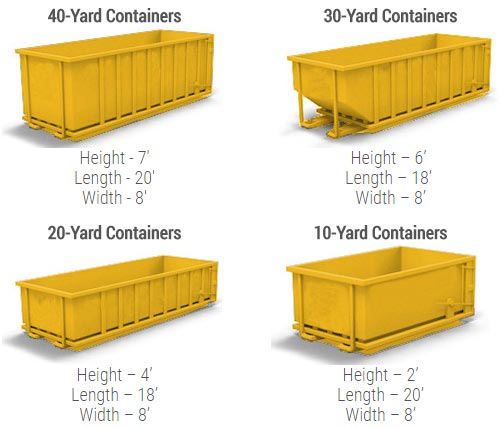 10-Yard Dumpsters
Approximate dimensions: 12' long x 8' wide x 4' high
A 10-yard dumpster is most suitable for medium-sized cleanup projects as well as smaller remodeling projects. Below are the specific projects perfect for this type of dumpster size:
Minor kitchen remodeling project
Single shingle roof debris
Medium sized garage cleanouts
Deck removal
20-Yard Dumpsters
Approximate dimensions: 22' long x 8' wide x 4.5' high
A 20-yard dumpster is about twice as long as the 10-yard dumpster. It is a perfect choice when it comes to large home cleanup projects. If you are working on mid-sized renovation projects, this is the best option too.
Deck removal
Garage and basement cleanouts
Single shingle roof debris
30-Yard Dumpsters
Approximate dimensions: 22' long x 8' wide x 6' high
This 30-yard dumpster has similar dimensions to the 20 yard, but the 30-yard size has higher walls. This dumpster size works best for home clean-out, renovation and remodeling projects for huge homes.
Two-car garage demolition
Siding or window replacement on small to medium homes
40-Yard Dumpsters
Approximate dimensions: 22' long x 8' wide x 8' high
The 40 Yard Dumpster is similar to the 20 and 30-yard dumpsters, but this one has the highest walls. These dumpsters are recommended for the largest projects such as the following:
Commercial building cleanout
New construction or building
Siding or window replacement for large homes
Roof tear off
We understand that picking the right dumpster size can be a challenging task, so if there is any confusion about it, please call us at 412-436-5360 to make sure you get the correct size for your project. Our business representatives can provide answers to whatever questions you may have to get the perfect choice for your project.
✓ No hidden fee simple contract roll-off rentals
✓ Servicing Pittsburgh, PA and the region
✓ Get a quote now, call 412-436-5360
✓ Customer friendly experienced staff
✓ Fastest service in western Pennsylvania
✓ Join hundreds of satisfied customers