✓ No hidden fee simple contract roll-off rentals
✓ Servicing Pittsburgh, PA and the region
✓ Get a quote now, call 412-436-5360
✓ Customer friendly experienced staff
✓ Fastest service in western Pennsylvania
✓ Join hundreds of satisfied customers
Commercial dumpsters play an indispensable role in managing waste for businesses of all sizes and industries. Our company takes pride in offering comprehensive and efficient commercial dumpster solutions to meet the diverse needs of our clients. With a strong commitment to sustainability, convenience, and cost-effectiveness.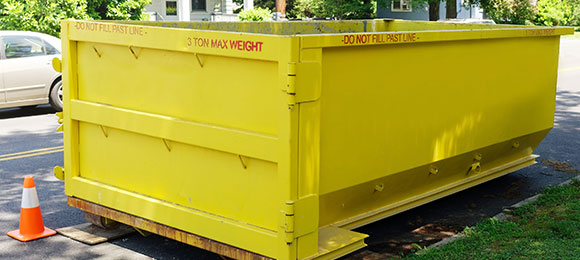 Diverse Range of Dumpster Sizes
One of the key advantages of choosing our commercial dumpsters is the wide variety of sizes available. We understand that waste generation varies greatly from one business to another.
Small businesses with limited waste generation can opt for our compact 2-yard or 4-yard dumpsters, which are perfect for retail stores, cafes, and small offices. On the other hand, larger enterprises with substantial waste output can choose our 6-yard or 8-yard dumpsters, suitable for factories, warehouses, and shopping centres. This flexibility allows our clients to select the dumpster size that perfectly aligns with their waste management requirements, minimising both costs and environmental impact.
Sustainable waste management
Recycling Programs: Our company actively promotes recycling by providing separate recycling dumpsters alongside regular waste containers. This encourages businesses to segregate recyclables, such as paper, cardboard, plastic, and glass, from general waste. We collaborate with local recycling facilities to ensure that collected recyclables are processed responsibly.
Waste-to-Energy Options: For businesses seeking an even more sustainable approach to waste management, Pittsburgh Dumpster Rentals HQ offers waste-to-energy solutions. Through partnerships with waste-to-energy plants, we can convert non-recyclable waste into clean energy, contributing to a reduction in landfill waste and greenhouse gas emissions.
Sustainable Materials: Our dumpsters are constructed using durable, rust-resistant materials that have a long lifespan, reducing the need for frequent replacements and conserving resources.
Convenient pickup scheduling
Efficiency and convenience are crucial factors in waste management. Our company understands the importance of flexible pickup schedules that adapt to the unique demands of our clients.
Regular Pickup: We offer scheduled dumpster pickups to ensure that businesses can maintain a clutter-free and hygienic environment. Clients can choose the frequency of pickups that suits their waste generation rate, whether it's daily, weekly, or monthly.
On-Demand Services: In addition to regular pickups, we provide on-demand services for businesses that experience occasional spikes in waste generation. Whether it's a special event or a one-time project, our team is ready to accommodate your needs promptly.
Dedicated customer support
We take pride in our commitment to customer satisfaction. Our dedicated customer support team is always available to assist clients with any questions, concerns, or special requests related to our commercial dumpster services. Whether you need assistance in choosing the right dumpster size, arranging an additional pickup, or addressing any issues, our team is just a phone call away.
Cost-Effective Solutions
Cost efficiency is a primary concern for businesses, and we understand that every expense must be justified. Our commercial dumpster solutions are designed to provide cost-effective waste management options.
Transparent Pricing: We maintain transparent pricing structures, ensuring that clients have a clear understanding of the costs associated with our services. There are no hidden fees or surprises in your bill.
Cost Reduction Strategies: Our waste experts work closely with clients to identify cost reduction opportunities. By optimizing waste segregation, recycling efforts, and pickup schedules.
We offer a comprehensive range of commercial dumpster solutions that cater to the diverse waste management needs of businesses across various industries. With a commitment to sustainability, convenience, and cost-effectiveness, we provide more than just waste containers. Pittsburgh Dumpster Rentals HQ provide tailored waste management solutions that enhance the efficiency and environmental responsibility of our clients. Join us in making a positive impact on the environment and your bottom line with our efficient commercial dumpster solutions.
✓ No hidden fee simple contract roll-off rentals
✓ Servicing Pittsburgh, PA and the region
✓ Get a quote now, call 412-436-5360
✓ Customer friendly experienced staff
✓ Fastest service in western Pennsylvania
✓ Join hundreds of satisfied customers